"The industrial scale of production and consumption that defines our way of life needs to be met with equally scaled, innovative approaches to recycling and upcycling to address the problem of landfill."
"We merge the environmental aspect with connection and community. Bringing caring, healthy and like-minded people together to build a Solution Tribe"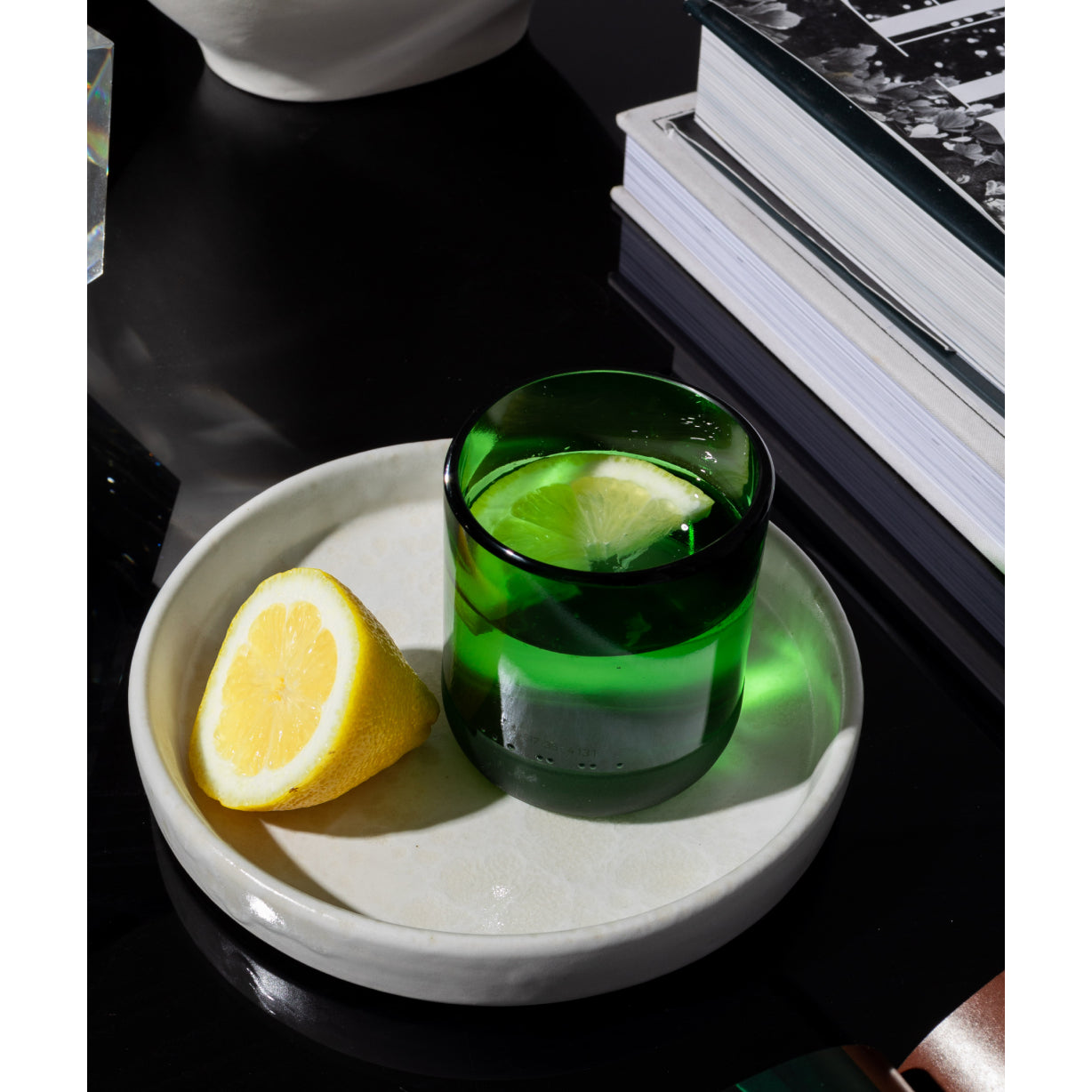 Our promise to you
Upcycled Glassware promises to find new value in the discarded, while celebrating the circular economy of recycling and upcycling.  
Using existing materials, responsible production methods and sustainable practices, Upcycled Glassware's mission is to contribute to a growing movement toward sustainable living and mindful consumption.
We love that you're helping us to reduce our footprint, and that we are bringing that mindfulness to your home  (in style)! 
Tanya Reinli

Founder




Upcycled Glassware developed from Tanya's commitment to repurposing and recycling materials into artworks and functional design pieces for the home. Inspired by her upbringing in Switzerland where recycling is a cultural attitude, she transforms discarded bottles into inspired glassware pieces using locally sourced bottles.




"As a glass-artist, I am devoted to my craft and committed to quality. Each Upcycled Glassware piece is unique - their colour, design and volume vary, making each one original." 

Amanda Cohen

Co-founder




Amanda is not only passionate about sustainability but the overall health and wellbeing of people and the planet too. With Upcycled Glassware, she looks to create opportunities where communities and businesses can come together to offer better choices through waste management. 




"Upcycled Glassware gives me the ability to develop not only awareness for sustainability, but the systems that bring people closer together on our journey toward a waste-free future." 

Matt Cohen

Technical Director




Matt has a natural curiosity for finding out how things work. His self-driven education and pursuit of investigation has led to the development of Upcycled Glassware's equipment, use of 3D printing and custom packaging solutions which breathes new life into repurposed materials in creative and beautiful ways. 




"I enjoy the challenge of bridging sustainability, technology and creativity to produce functional pieces that not only look good but find a meaningful place in our environment."