The Earth

Your purchase reduces landfill by at least one bottle plus by receiving a custom designed upcycled box you have reduced excess cardboard waste on the planet.

You and Your Family

A simple and economical way for you to add home-grown nutrition to your plate daily.

Community

You are making a difference. Every purchase and every bottle donated makes you part of the solution.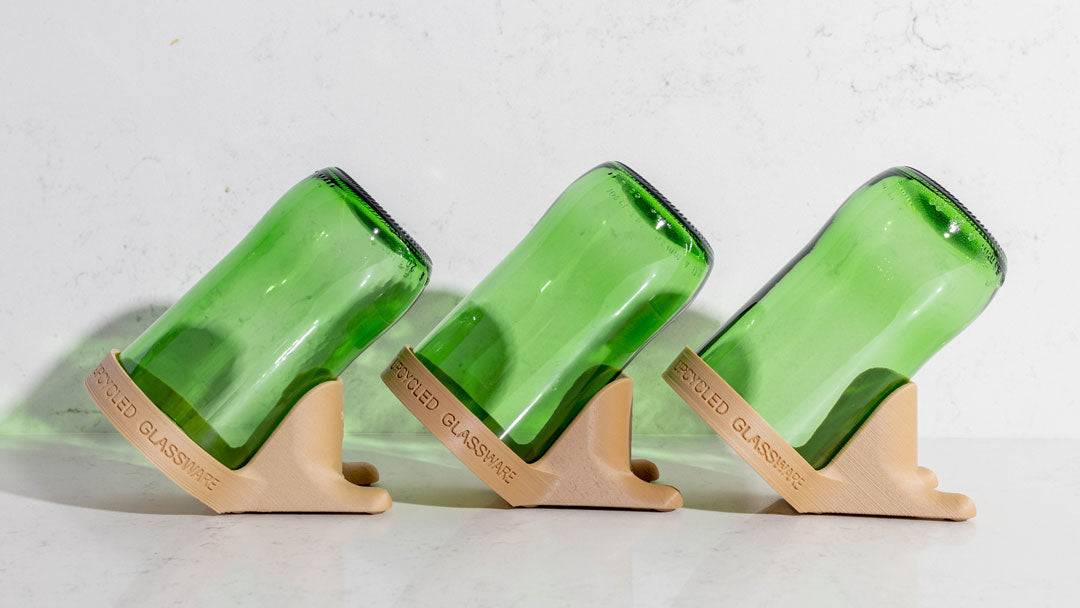 Spareparts
We understand that sometimes mishaps happen and that's why we have spare parts at the ready. Click the button below and let us help you get back onto your sprouting adventures.
Contact
A few bits you might find interesting....
How do I clean my Upcycled Glassware Sprouter?

Jumbo Tumbler
Dishwasher safe

Sprouter Top & Grid
Handwash only using a coarse scrubber pad and your standard dishwashing liquid. Towel or drip dry.
Does the sprouter need to be placed in the sun for sprouts to grow?

Simple answer – No! 
This is one of the great things about growing sprouts. You do not need light for your sprouts to grow. Just about anywhere in your home will be fine, although we do suggest placing the Sprouter on a waterproof surface, just in case.
Where can I see more on sprouting?

The team at Upcycled Glassware love sprouting so much we started our own sprouting Instagram. Head over to www.instagram.com/sproutaustralia
Where can I buy more seeds?

We encourage you to buy organic, know where your seeds come from and where possible, buy local. The seeds we supply in our kits are from two suppliers and while they aren't the only seed suppliers around, these are the ones we know and love. Do you need more seeds?

Check out who we use:
NSW www.sydneysprouts.com.au | QLD www.seedmart.com.au